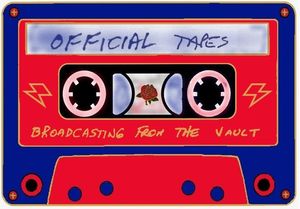 Find WRWO 94.5 FM in the app store
Beyond Description. . . 
We get into a show which has been recently released - Baltimore '77. 
Photographer / author, Lisa S. Johnson, has a new book: "Immortal Axes." Armed with a macro lens, an incredible eye for detail, and a truly inspiring vision, Johnson takes the world of fine art photography on a rock and roll joyride. Each intimate photograph is accompanied by a touch of musical history, an anecdote or personal storytelling moment. 
We talk with Eric Mlyn at Duke University about the school's new course: "Long Strange Trips: The Grateful Dead and American Cultural Change." 
Happy Lunar New Year! About a quarter of the world, including much of East Asia, is celebrating Lunar New Year, and the beginning of the Year of the Tiger. From '79 to '89, Jerry Garcia's main axe was named Tiger. We hear some Tiger driven guitar tracks! 
Less than 500 copies are left of "Listen To The River: St. Louis '71 '72 '73" , a 20-CD box set. The copies are also numbered for the LP release of Fox Theatre, St. Louis, MO 12-10-71, a 5-LP set. 
The Set List. . . 
Samson And Delilah 7:22 
1977-05/26 BALTIMORE CIVIC CENTER, Baltimore, Maryland 
30 Days of Dead 2016 
And It Stoned Me 6:14 
1987-08/29 FRENCH'S CAMP ON THE EEL RIVER, Piercy, California 
Electric On The Eel 
Jack Straw 5:27 
1973-09/08 NASSAU VETERANS MEMORIAL COLISEUM, Uniondale, New York 
Dave's Picks Vol. 38 
Good Lovin' 22:12 
1971-12/10 FOX THEATRE, St. Louis, Missouri 
Listen To The River: St. Louis '71 '72 '73